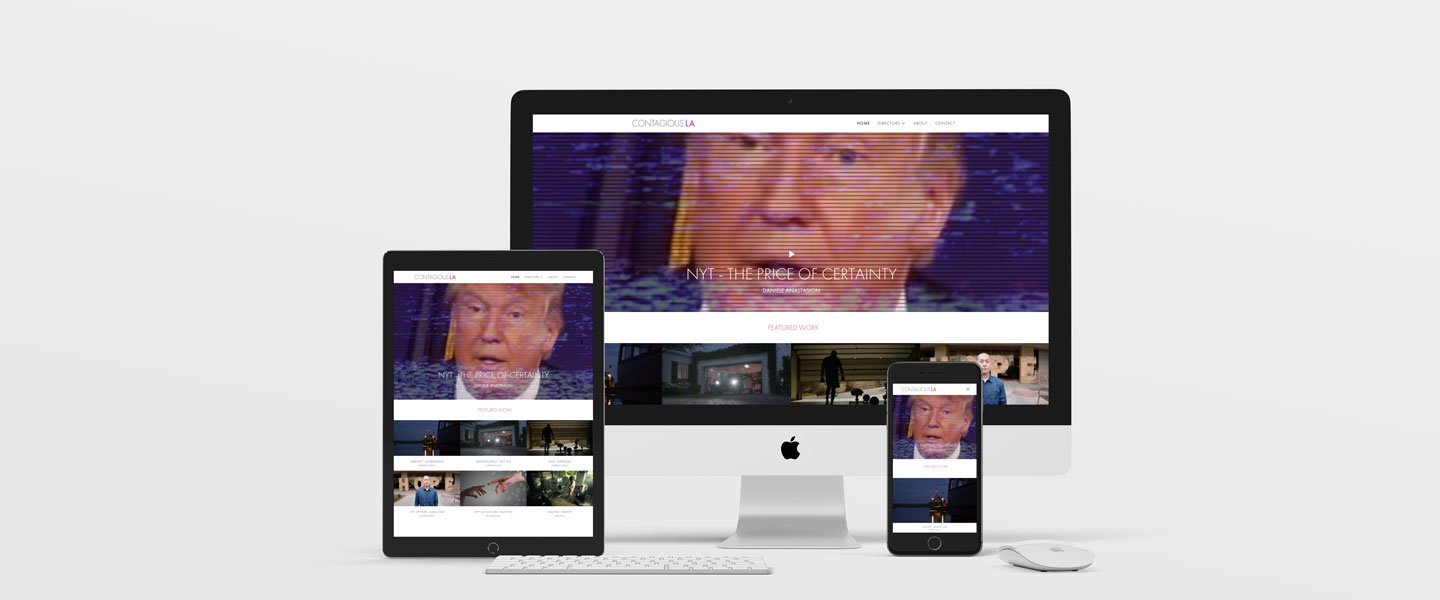 Contagious LA
RESPONSIVE WEBSITE REDESIGN
PROJECT DESCRIPTION
Complete website redesign. Worked with client stakeholders to design and build a new website that would showcase clients work on all devices. Managed all aspects of the redesign process. Conducted client interviews as well as completed competitive analysis. Built wireframes and created prototypes for client approvals. Developed custom site based on approved concept.
I was approached with a request to help Contagious LA redesign their existing website that had become outdated and was not responsive. This was a particular pain point due to the majority of their clients now using mobile devices. Another client request to address was to make sure the keep the design visually clean and to highlight their artists' work.
The solution was to perform a competitive audit and facilitate multiple meetings with internal stakeholders to before any design was to take place. Once that was accomplished I worked with the client on functional specifications as well as detailed wireframes for the to be developed redesigned site. I handled all the development and QA testing.
Skills UI/UX, WordPress Development, Web Design, Creative Direction